The purchase of sneakers is a serious matter – almost like buying a car. After all, our favourite shoes may have the same mileage as our oldest vehicle. We at TJ Collection understand this, and strive to create first-class footwear from the inside out: for an unparalleled experience of moving through the world.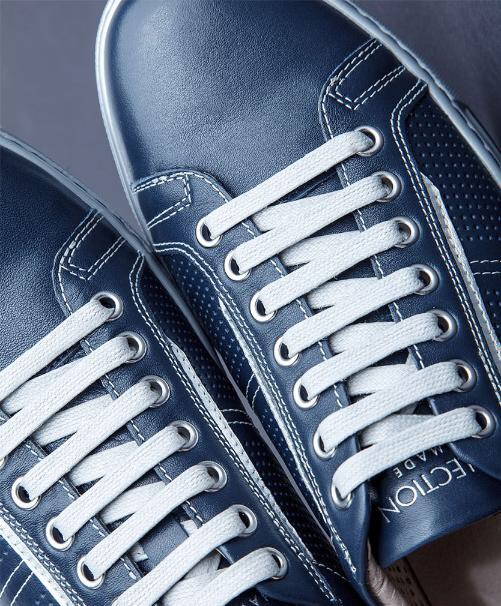 Let's start with the soles – the gears – the wheels, so to speak. Lightweight polyurethane is reinforced with non-slip thermo-polyurethane to guard against wear. The construction is light, while the protector is tough.
Looking inside, the lining is a breezy microfiber, with a soft leather footbed that allows the wearer to relax. Next we have the upper: leather, dark blue, perforated. Constructed so as to both support the feet and let them breathe. The lacing is classic and reliable, allowing the wearer to strap in and go.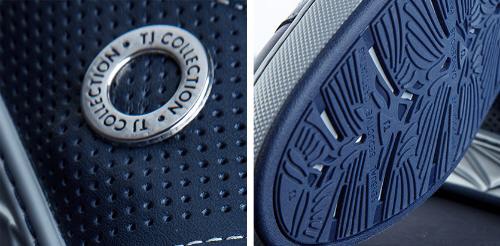 Just like a car, the real difference in quality is felt when you start to move. In these, there is an ease of motion, a spring to our step, a length to our stride – just as smooth to cruise in as they are in high gear.
We find they look equally good with a suit as with sweats. Urban or country, cozy or dapper – somehow, these keds manage it all.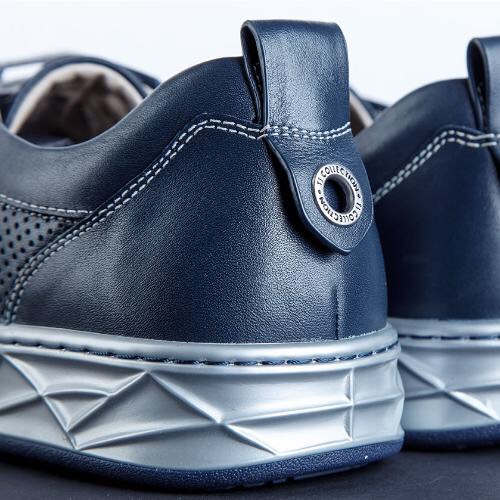 And then, there are the things one only notices with time – the embossed platinum details, the subtle rivet that balances the design. Of course, we can't share all their secrets; we'll have to leave some of the discoveries up to you. Like the objects of any real craft, this pair can surprise even their makers.