Valencia is a bag with a large and spacious spirit.
As there are pink elephants in this world, so there may indeed be pink crocodiles – which is just the animal that the large, graceful, and beautifully expanding reptilian trapezoid of the bag's façade reminds us of.
The Valencia shines with a delicate pink lustre, and the handles are beautiful functional ornaments. There are round golden "loopholes", handle fasteners, and a golden oval buckle. The main compartment closes securely with a zipper and a wide flip-flap leather valve with its oval buckle and magnetic lock.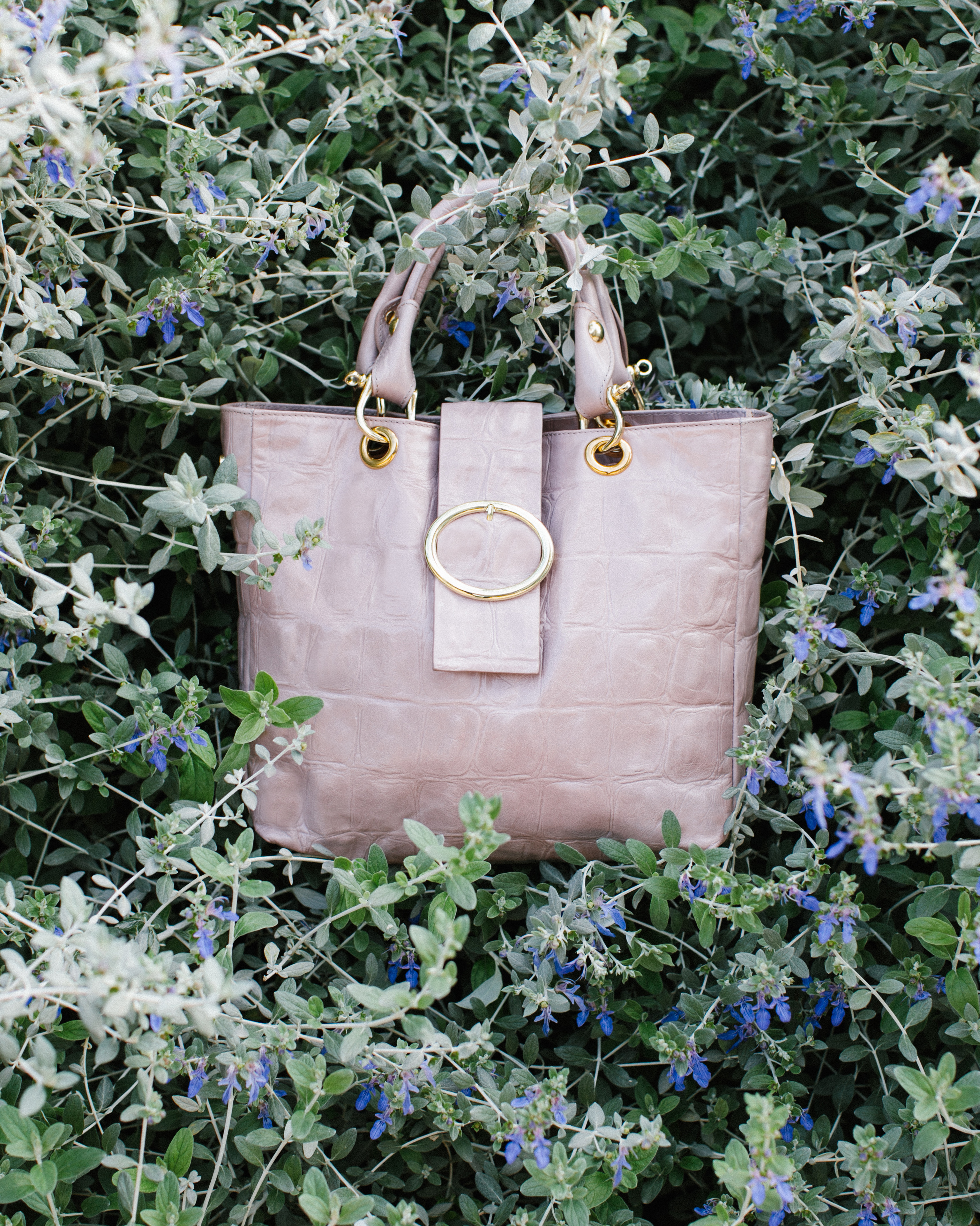 Thick glossy Italian leather reminds us of an ancient square, paved with brilliant, time-worn stone.
The bag contains numerous convenient inner fittings, creating a satisfying sense of order within the bag. For its voluminous size and shape, the Valencia is surprisingly elegant. Inside, there is a single large space: roomy enough so that everything can fit in, and there will still be space remaining.
Unequivocally, the most beautiful thing about this bag is her colour. It is a complex colour: like warm stones lit by the first rays of the southern sun. A colour that warms upon the eyes, turning pink. Reminding us of Springtime.