You know the difference between heels and flats, and you're fairly certain you could pick a pump out of a line-up of mules. Even the savviest stylist can get tripped up when it comes to business dress shoes, though. If you think wingtips are a catch-all for tailored dress shoes, you're missing out on a lot of nuance and history. From loafers to moccasins, Oxfords to Derbies, discover the details you're missing with on your feet. Women's trends are borrowing from menswear – so know what you want before you shop!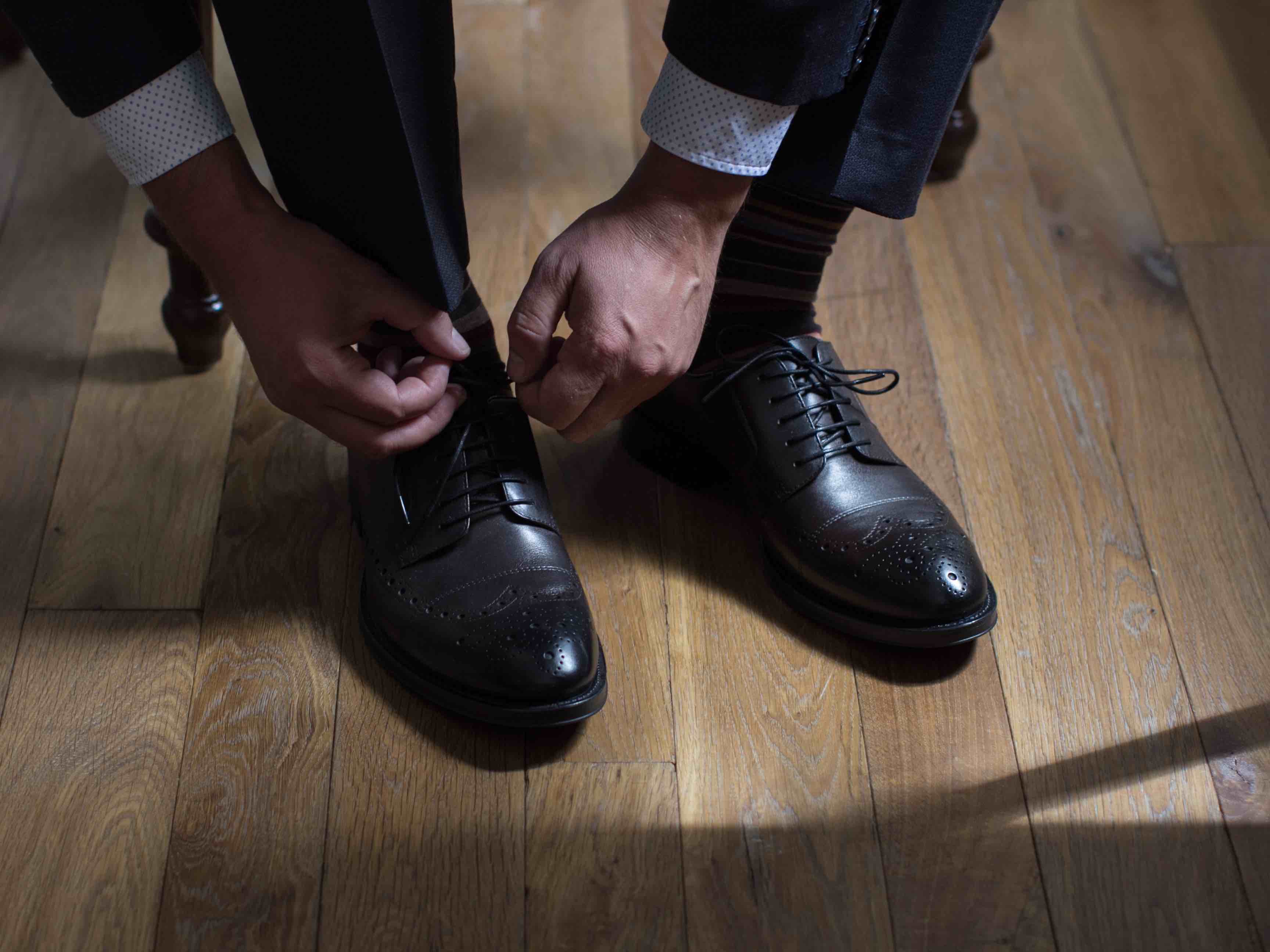 A Brogue is a low-heeled shoe or boot defined by the perforated decorations (brogueing) along the wing tip and the toe cap. It's a dress shoe style but can be a bit more casual when created with a chunkier sole.Oxfords are a formal dress shoe, typically made from leather, with a flat sole and slightly raised heel. While the sole may be hard leather, slip-proof rubber is becoming more common, or a combination of the two. An Oxford has a "closed front" – stitching anchoring the bottom of the closure panels to the upper - which gives it a sleeker, more formal appearance. Derby shoes are very similar to Oxfords – in fact, many people don't notice the detailed differences between the two. The closure of a Derby isn't stitched, but open, instead.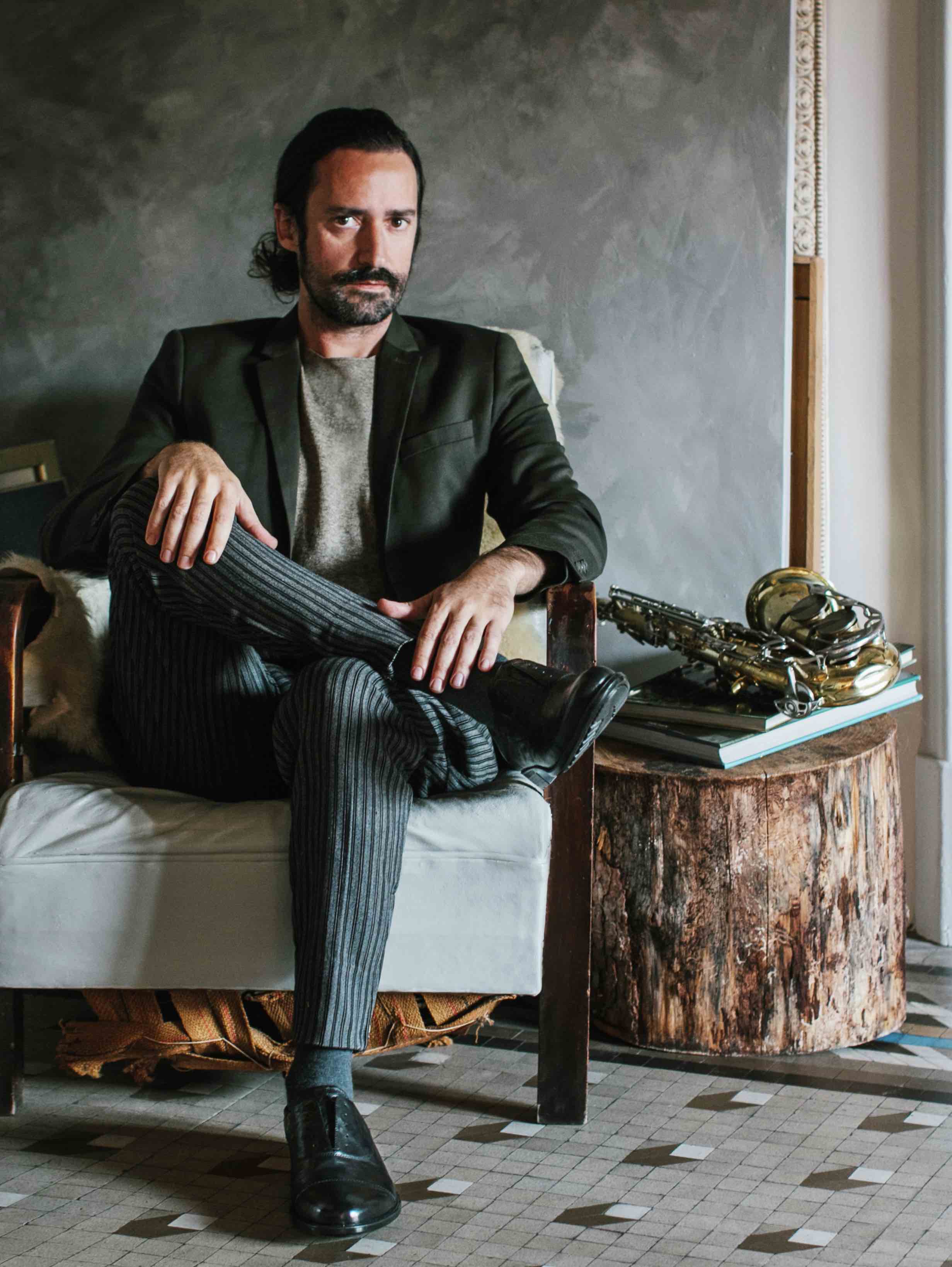 Oxford shoes originated at, you guessed it, Oxford College in England. The tradition holds that the name derived from an easier-to-wear adaptation of the Oxonian, a half-boot with side slits popular at Oxford University in the 1800s. The slimmer profile shoes were adopted by Oxford University students in a sartorial rebellion against the more restrictive boots of the time. Traditionally the Oxford shoe came with a plain toe cap, which can still be purchased today; however, Oxfords may be decorated with brogue detailing (known as a semi-brogue) or even come with a wingtip and more detailed punching (known as a full brogue). Oxfords don't necessarily need laces - a casual, lace-less option is growing in popularity, especially for summer.
Derby shoes originated in the 1850s as a hunting or sporting boot. By the turn of the 20th century, Derby shoes moved from the pitch to the city, becoming the preferred footwear for men about town. The fundamental difference between Oxfords and Derbies is the closed foot style. Derby shoes may be worn by those with a wider foot, as the lack of seams across the upper allows the shoe to expand to fit.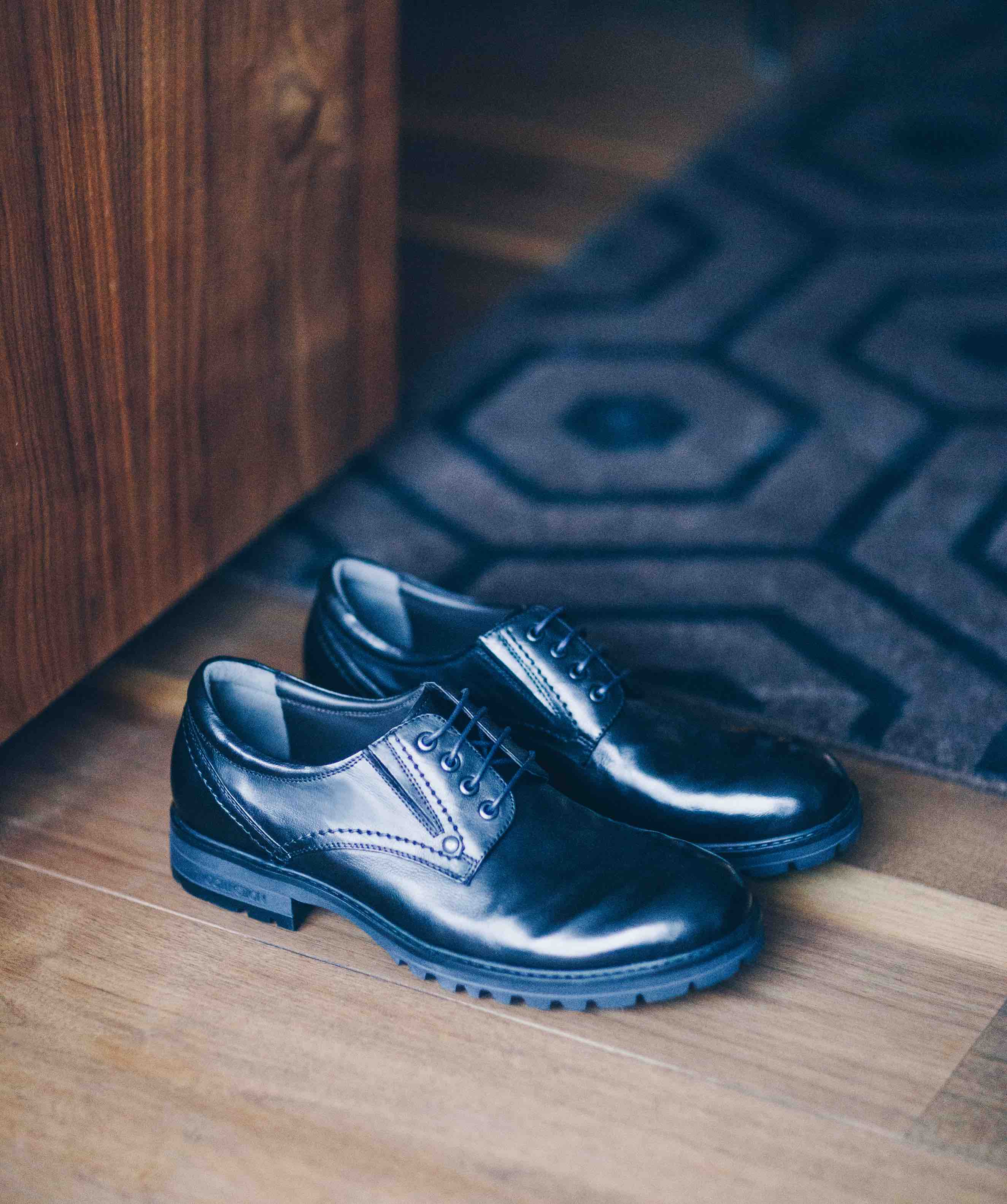 Loafers are almost a play off a sloppy Oxford style. Similar in overall appearance to brogues, Oxfords, and derby shoes, Loafers have no laces, allowing them to slip easily on and off the foot. You may see the uppers of a leather or suede loafer embellished with a buckle, metal studding, or braided leather. Some shoemakers will add small elastic panels under the tongue of the Loafer, allowing an even wider foot to fit comfortably. A Loafer looks similar to an Oxfords lacing, features a more moccasin-like construction, and is also widely referred to as a slip-on shoe. The difference between a Moccasin and a Loafer is how the shoe is constructed.
While both are slip-on styles, the Moccasin's sole and sides made of a single leather piece which is stitched together at the top. On the other hand, loafers are flat shoes which have no laces. A Loafer is made from several leather pieces. Moccasins are created from soft leather, and even the soles are softer than the traditional hard leather of a loafer.
Now that you know which style of shoe is which, let's go shopping!